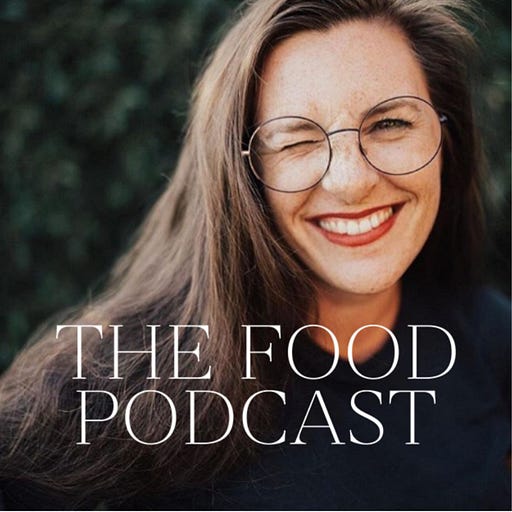 Jul 10, 2019 • 29M
Baby's on Fire with Marianne Pfeffer Gjengedal
The Food Podcast is a show where personal stories are shared through the lens of food. Join host Lindsay Cameron Wilson, a best-selling cookbook author and journalist, as she takes you on an adventure through sound, story, music and memory. Food is the launching point, the portal. Human stories, however, are at the heart of each episode. It's a food and story podcast, if you will, released monthly, after a long simmer, when the flavour it just right.
Episode 30 Baby's on Fire with Marianne Pfeffer Gjengedal
Have you ever been to a rousing dinner party when towards the end, you insist everyone gather round to watch a video on your phone? They agree because they're your friends, but then they lean closer, they shh the others, because what they're watching is so mesmerizing? This is what happens with Marianne Pfeffer Gjengedal's work, and I was the shh-er. Marianne is a Norweigan food stylist, author and stylist of Kvinnfolk. But on the weekends, when time is her own, she makes cakes inspired by music videos. Female, powerful, colourful music videos. Then she weaves them together - the music, the colours and the cakes - into instagram videos. On this episode we talk about cake as a medium: how this simple food can tell stories full of colour, sound, female strength and sparkle. We talk about cake as memory, as a portal to another time. We take a walk, we eat flowers along the roadside, we put them on cakes. It's a tribute to edible art, women, song and sound, today on The Food Podcast. So gather 'round and shh your neighbour, because this is a good one. 
Marianne on Instagram @marianne_pfeffer 
Marianne's cookbook, Kvinnfolk 
Pynk by Janelle Monae
Baby's on Fire by Die Antwoord
Nova Scotia's Moon Mist Ice Cream 
Music Box Dancer by Frank Mills. Truly, it was my favourite thing in the world. 
Ford Fairlane by New Romantic Portal (@gillsiebob @bobberuck)
Girls Need Love (too) by Summer Walker featuring Drake
Drake on Cake by Joy the Baker